Hi guys, thank you for tuning in to episode 7 of my Indo Israel Avocado video blog. You can watch it from the link below:
In this video, I discuss primarily 4 updates since my last video.
Firstly, I have been featured on different agri and fresh produce websites internationally. You can access the articles from the following links –
Secondly, there has been some damage and theft at my greenhouse. On the night of 3rd September, 2019 a group of thieves broke into my property, damaged the front sheet of my green house, as seen in the video above and stole some iron rods and clamps. The theft wasn't that expensive to me in and of itself, but it's the damage that they caused to the Ginegar plastic sheets of my green house, which is a bit expensive and now I have to go through the hassle of ordering the plastic again, albeit on a small quantity.
I did file a complaint with the local police department, but that did not result in any positive outcome.
Next, I have placed the order for my next consignment with my Israeli supplier. This time, I have increased the number of plants to 1750 Avocado plants, as opposed to 750 Avocado plants order of last time. This is because I am working on two sites, one is mine and another one is in collaboration with a friend of mine. I am hoping to receive my plants by May 2020.
Finally, I tried a little experiment on my field. As the land was prepared and ploughed, I thought I can plant something for a few months, that isn't too heavy on the wallet and covers a part of the running expenses of my avocado farm. I experimented with traditional Indian vegetables and even though the produce seems satisfactory, the prices that I am getting for it in the wholesale market do not justify the effort and time that goes into it. But still, I can't say this for sure, as so far we have picked the vegetables only on two days. The prices and the volume of the vegetables can vary over the course of next month.
I think the real money is to be made in exotic fresh produce because it is a game of demand and supply. Avocados have only recently gained awareness in India with the onset of veganism on Instagram. And I am betting, that the demand for avocados in India is only going to go up in the coming years. That's why I am in this niche.
If you too are interested in Avocado farming, you might find my free ebook useful, 7 Big Things to Consider Before Cultivating Avocados.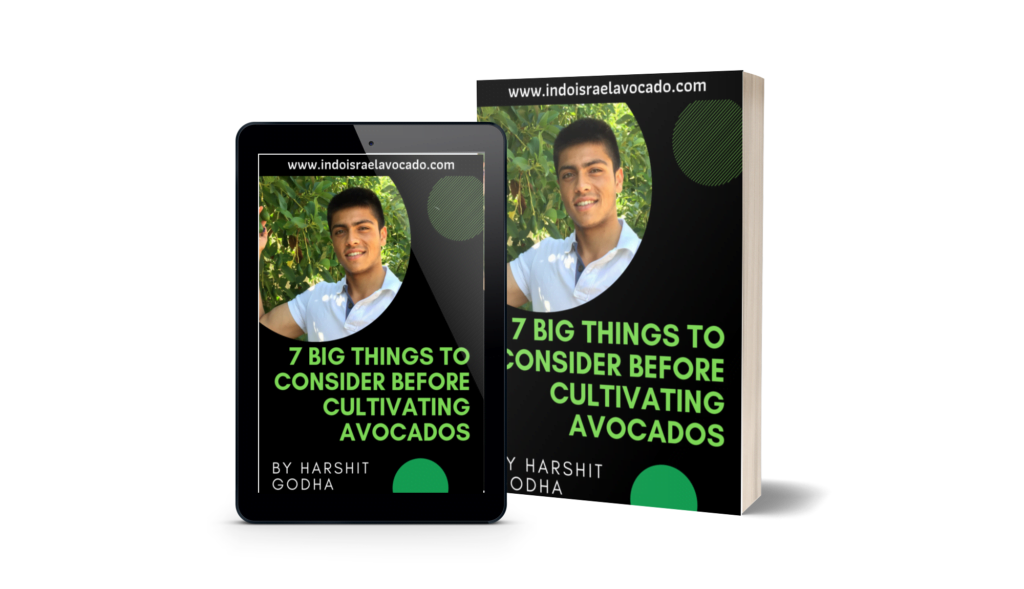 Thank you for reading.
Harshit Godha