Once I had made up my mind to give Avocado production in India a shot, I started contacting industry experts across the world to guide me on how to go about it. One person from Westfalia Fruit was kind enough to provide me contact details of a grower in Israel, who was cultivating avocados in a Kibbutz where temperatures were roughly similar to Bhopal.
Surprisingly, he was keen to talk to me, and I suggested the idea of visiting his orchards in his Kibbutz to learn more about what goes into the fruit's commercial production. He was more than happy to impart knowledge and host me at the Kibbutz for a month.
Thrilled and excited about the opportunity, I cut my office drone internship in London short, and boarded a flight to Tel Aviv. Benny was there to pick me up, and off we drove to the Kibbutz.
Only after reaching the Kibbutz, I realised that the place was at the south side of the Sea of Galilee. The views from my cottage were amazing, and it helps to be close to a lake after a long day at the field under the scorching sun.
Over a period of thirty days, I tried to learn as much as I could by asking questions, taking notes and being at the fields with Benny. Luckily, they were planting new fields at that time, so I witnessed how to prepare a new a new avocado field and plant young trees.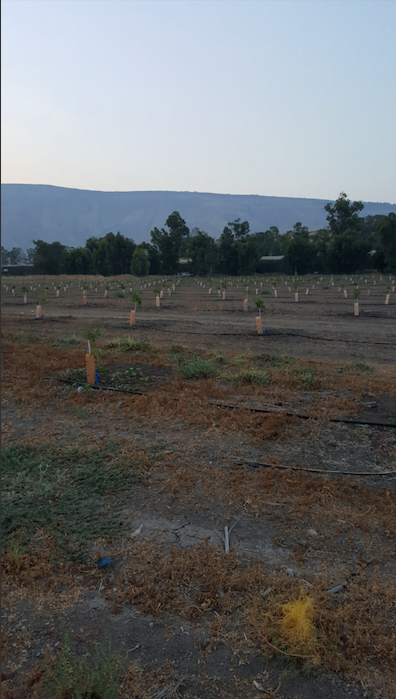 Apart from teaching me the processes and systems of commercially producing avocado, Benny also introduced me his colleagues and friends who are at the forefront of Israeli avocado industry. The people I met ranged from nursery owners, government officials of agriculture department, irrigation experts and pack house managers.
During my time there, I learnt a lot, but more importantly I developed relationships with people who are willing to guide me if and when I execute my own Avocado project in India.

Thanks for reading.
Harshit Godha
If you would like to get in touch, email me at indoisraelavocado@gmail.com or dm me on my Instagram, my username is indoisraelavocado.