Hi,
I just wanted to share an update. One of my linkedin posts got a bit viral, accumulating around 91,000 views.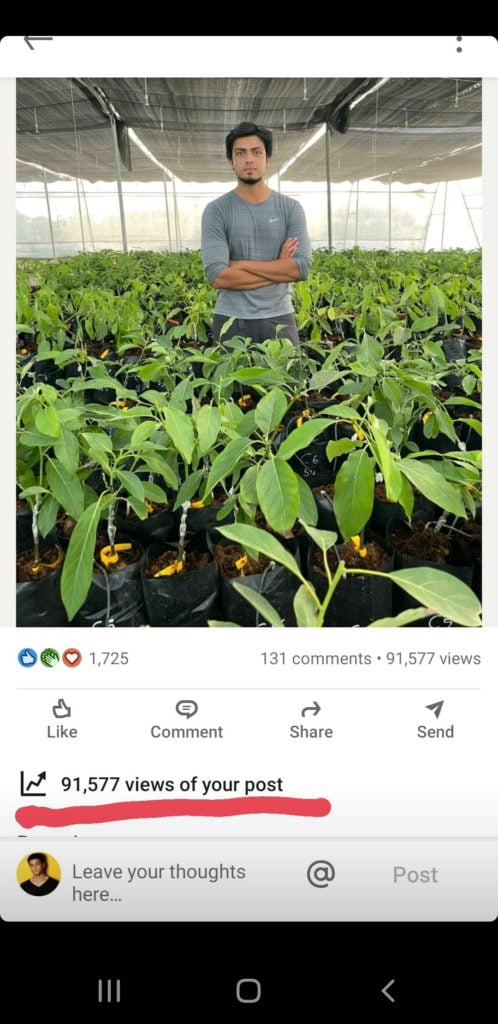 That's how Steena Joy of the Organic Magazine found out about my project. She found my project fascinating and was inspired to write an article in her online magazine.
You can check out the article by clicking here.
PS – Drop me an email if you are interested to buy avocado plants from me. I will begin taking orders for the next consignment soon.
Thank you
Kind regards
Harshit